Motor Yacht Charters Phuket - Vacation of a Lifetime!
     For an unforgettable vacation, it is recommended that you go for motor yacht charters in Phuket as it will not only give you an amazing holiday experience but will also save you a great amount of time. Phuket is a very pleasant area and is also quite rich in beautiful seas that are fantastic for sailing and scuba diving.
Freedom to choose your own yacht
     You can choose any type of yacht that you like in terms of design and size as there is plenty of choice. There is also an option for selecting a captain so that you can enjoy with your family or friends without having to worry about the navigation. 
What other facilities do you get when you choose a motor yacht from charter boat Phuket?
     Phuket motor yachts offer you a great holiday experience by also providing you an option to accompany some couples on a single yacht.
     Affordable rates according to the time period of your stay and the type of facilities that you choose in the yacht.
     Constant power supply so that you can listen to music or watch television whenever you want without worrying about the voltage.
     Special rooftop space on all the yachts for people who like sunbathing in the middle of a lake.
     Phuket yacht sailing is a wonderful experience. For a decent stay, you must make sure that you consider all your options before choosing any facility as it will help you make fair decisions. 
     With a number of motor yachts to select from, all you'll have to decide on is what you are planning to do and where you are heading and we will recommend the ideal boat. You may inform us for just about any special needs or get responses to any queries you might have. Please Kindly contact us by email or call us at: +66 (0) 848 418 270
Featured Charters and Phuket Motor Yacht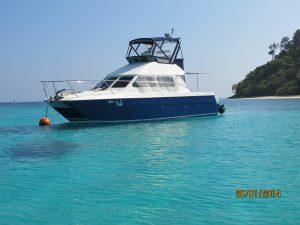 Phuket Weather Honky Cat good for 12 pax 38,000 for the first 6pax local tour, 1000b for each over 6 pax snorkel gear, lunch,soft drink…
Hull: Catamaran
Max Guests: 12
Price: ฿ 38,000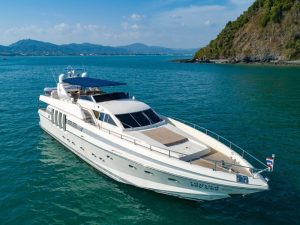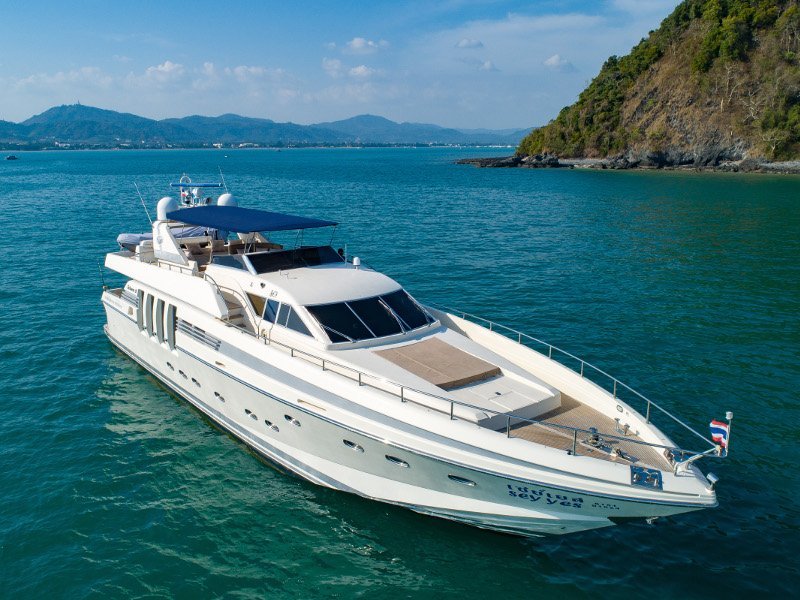 Characteristics: Total length: 89 FT.  Width: 6.3 m.  Draft: 2.3 m.  Max. Speed 35 knots  Capacity: 30 people + 4 people crew.  Cabins: 4 guest…
Hull: Mono
Max Guests: 10
Price: ฿ 110,000